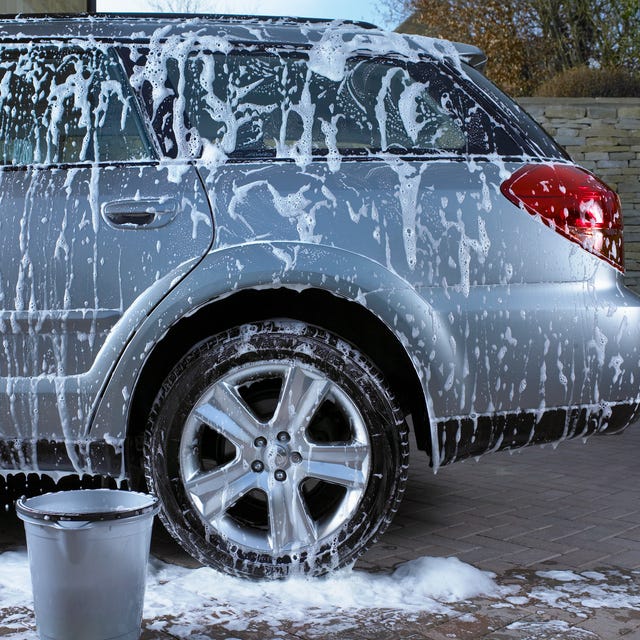 ALAN THORNTON
GETTY IMAGES
Few things are as satisfying as a meticulously cleaned car. It's a feat rarely achievable at your local automatic car wash with its imprecise, floppy brushes and one-spray-fits-most approach. Even DIY cleaning bays can cause more harm than good as the brushes often collect debris that can scratch the surface of your vehicle. Pulling out the hose and a few buckets in the driveway allows you to take your time and focus on the dirtiest parts of your vehicle.
Taking the DIY approach also gives you the opportunity to clean your car safely without damaging the paint. Here are 12 easy steps to help you wash your car like a pro in your own driveway.
Evaluate the Condition of Your Vehicle
Here's another area where using the right product matters. Household glass cleaners such as Windex contain ammonia that can damage a car's exterior window finishes. Instead, use a window cleaner made for car windows. Sadly, there is no panacea for removing streaks other than good old-fashioned elbow grease.